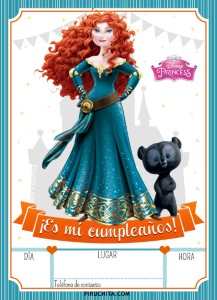 DEid to make her own way in life, Princess Mérida challenges a custom that brings chaos to her kingdom. Once the wish is granted, Mérida must rely on his bravery and archery skills to undo a "bestial" curse. This "brava" disney princess had to have her own Mérida de Brave birthday invitation - Princess Disney 100% free to print, it was not missing more.
Set in Scotland in a difficult and mythical time, "Brave" presents Mérida, an aspiring archer and impetuous daughter of royalty. Mérida makes a reckless decision that triggers an unintentional danger and forces her to take action to fix things.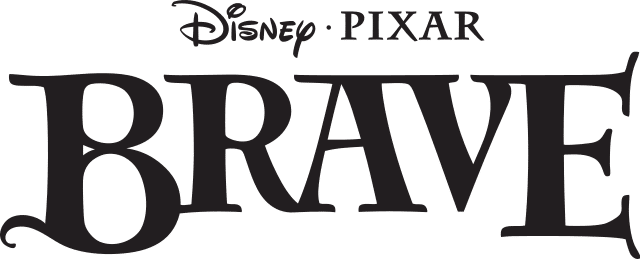 Decoration for Merida's Birthday Party - Brave - Princess Disney
With the invitation you already have the main thing, but you also have to decorate the birthday party with different elements such as glasses, plates, napkins and other decorative elements.
Origin of the movie Brave
Brave is an 2012 computer-animated fantasy drama film produced by Pixar Animation Studios and premiered by Walt Disney Pictures.
It was directed by Mark Andrews and Brenda Chapman and co-directed by Steve Purcell. The story is of Chapman, with the script of Andrews, Purcell, Chapman and Irene Mecchi.
The film was produced by Katherine Sarafian, with John Lasseter, Andrew Stanton and Pete Docter as executive producers. The voice cast of the film includes Kelly Macdonald, Billy Connolly, Emma Thompson, Julie Walters, Robbie Coltrane, Kevin McKidd and Craig Ferguson.
Set in the Scottish Highlands, the film tells the story of a princess named Mérida who defies a millennial custom, causing chaos in the kingdom by expressing the desire not to be engaged.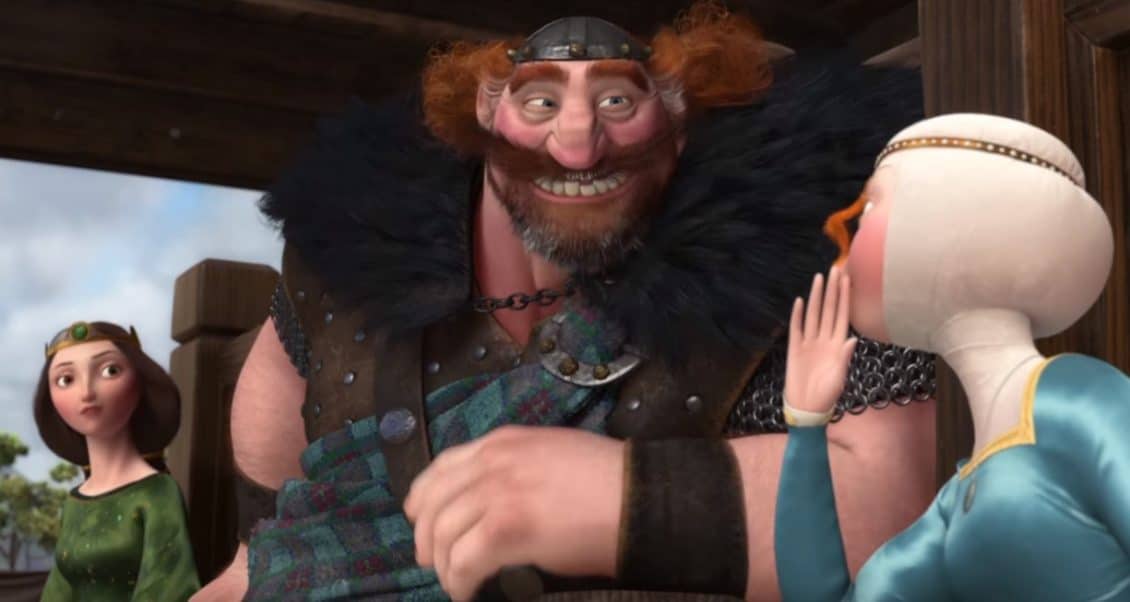 Chapman was inspired by the story of the film from his relationship with his own daughter. Co-managing with Mark Andrews, Chapman became Pixar's first woman to direct a feature film. To create the most complex visuals possible, Pixar completely rewrote its animation system for the first time in 25 years. Brave is the first movie that uses the Dolby Atmos sound format.
[su_box title = "Mérida de Brave personalized birthday invitations" style = "glass" box_color = "# d12133"]If you prefer something more personalized where you do not have to be handwriting the data with a pen, we can arrange to personalize it with your name, photo and an amazing design.
Get them from only 7,95 € in www.Piruchita.com in digital format so you can print as many as you want or send them via WhatsApp.
[su_button url = "https://www.piruchita.com" target = "blank" style = "flat" background = "# d12133" color = "# ffffff" size = "5" icon = "icon: star"] See PREMIUM Birthday Invitations [/ su_button]
[/ su_box]
Brave rating in IMDB
Argument
In medieval Scotland, Princess Mérida of the Dunbroch clan receives a bow and arrow from her father, King Fergus, for his sixth birthday to his mother, the consternation of Queen Elinor. While going into the forest to look for a lost arrow, Mérida meets a will. Soon after, Mor'du, a huge demon bear, attacks the family. Mérida flees on horseback with Elinor, while Fergus and his men defend themselves from Mor'du, although the fight costs one of his legs.
Ten years later, Mérida discovers that, to his dismay, he is going to marry the son of one of his father's allies. Recalling Mérida from a legend of a prince whose pride and refusal to follow his father's wishes destroyed his kingdom, Elinor explains that not allowing the wedding could harm Dunbroch.
The caciques allied with the clan and their first-born arrive to compete in the games of the Highlands by the hand of Mérida in marriage. Mérida breaks the rules, announcing that as the first-born of her own clan she is eligible to compete by her own hand. She easily beats her suitors in an archery contest, embarrassing the other clans. Later, she and Elinor argue, and Mérida flees. After following the strands to the cabin of an old witch, Mérida negotiates with her a spell to change his destiny.
When Mérida gives the spell, in the form of a cake, to Elinor, she makes Elinor transform into a bear, losing her ability to speak but retaining most of her human personality. Mérida returns to the witch's hut with Elinor, only to find her deserted, and discovers a message from the witch: unless Mérida is able to "repair the tie broken by pride" before the second dawn, the spell will be permanent. Mérida and Elinor are driven by the tufts to the ancient ruins, where they meet Mor'du. Realizing that Mor'du was the prince of legend, Mérida swears that he will not let the same thing happen to his mother, and concludes that he needs to repair the family tapestry he damaged during their discussion.
They return to the castle to find the clans on the brink of war. Having learned from her experience with her mother, Mérida pretends to declare herself willing to choose a suitor as tradition demands, but with Elinor's nonverbal support, she insists that the firstborn should be allowed to marry in their own time with whom they choose The clans agree, breaking the tradition but renewing and strengthening their alliance.
Merida sneaks into the tapestry room with Elinor. Elinor, who is losing her humanity, attacks Fergus, but suddenly regains her composure and flees the castle. Confusing the queen with Mor'du and not wanting to listen to Mérida, Fergus pursues the bear with the other clans, locking Mérida in the castle. With the help of his younger triplet brothers, Princes Harris, Hubert and Hammish, who also ate the cake and transformed themselves into cubs, Mérida escapes and repairs the tapestry while riding behind his father. Fergus and the clans capture Elinor, but Mérida intervenes and arrests his father before Mor'du arrives. Mor'du catches the clan warriors and points to Mérida, but Elinor intercedes, retaining Mor'du and causing him to be crushed by a falling menhir. This releases the spirit of the prince, who silently thanks Mérida for his release. When the sun rises for the second time, Mérida realizes the mistakes he has made and reconciles with Elinor, unknowingly fulfilling the true meaning of the witch's message, making the queen and the princes become human.
Without Mor'du, Merida and Elinor work together on a new tapestry when they are called to the docks to fire the other clans and ride their horses.
Characters principales
Merida:
She is the daughter of King Fergus and Queen Elinor, the rulers of the Scottish kingdom of DunBroch.
As the title was put in Spain, it is an "Indomitable" princess. He is very stubborn and just.
As in many monarchies, his mother tried to force him to marry as soon as possible by choosing one of the suitors chosen by both parents, probably because of different interests. As a curious fact, like most Disney princesses, Mérida has 16 years ... little fathers, right?
Luckily Merida has a strong enough character to face the will of the parents and ignore its imposition, although like all princess Adolescent is also a little selfish and ambitious at the same time spoiled.
He has great skill with bow and sword, as well as riding on the back of Angus, a Clydesdale horse.

Mor'du:
According to legend, he was originally the eldest of 4 princes. A very greedy person who wanted to govern all of himself and therefore had to get rid of his brothers.
To make it easier for him, he contacted a witch to give him a spell that would "change his destiny." The problem with magic, is that the way in which it solves the requests is not always the desired one. In that case he turned him into a bear and with that terrible force I can defeat his brothers, but in the end he stayed in that form and ended up destroying the whole kingdom and wandering alone cursed.
Mérida will engage him in combat in his own territory.
King Fergus:
He is the king of the DunBroch clan. He has a big problem, he loves to be fighting continuously, as if it were a sport or entertainment and on the other hand he is not very good at giving speeches.
Not everything is bad, on the contrary, in reality he is a very good person and very brave, always protecting both his kingdom and his family.
Queen Elinor:
She is the wife of King Fergus and mother of Merida
If King Fergus is the Ying, Queen Elinor is the Yang. Appease the king when he starts to mess, is very smart and wise, even trying to force his daughter to marry 16 years by giving him to choose between 3 horrible suitors only for the interest of the kingdoms.
Harris, Hubert and Hamish:
They are the little brothers of Mérida, identical triplets and also red hair. Merida is the only one with the ability to differentiate who is who.
The sweets turn them crazy and as good children they spend the day making tricks and disobeying their parents.
You also have to recognize his courage and picaresque when it comes to defending and helping his family.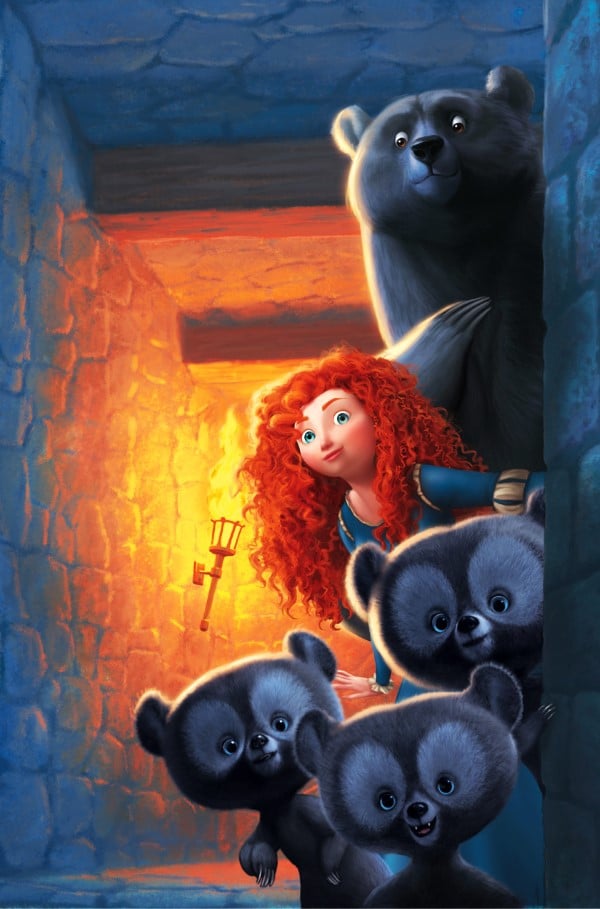 Secondary characters
Other characters also appear in the film, such as:
The witch
The crow (witch mascot)
Angus (his horse)
Maudie (the maid)
The suitors:
The young McGuffin
The young Wee Dingwall
The young Macintosh
The parents of the suitors:
Lord McGuffin
Lord Dingwall
Lord Mcintosh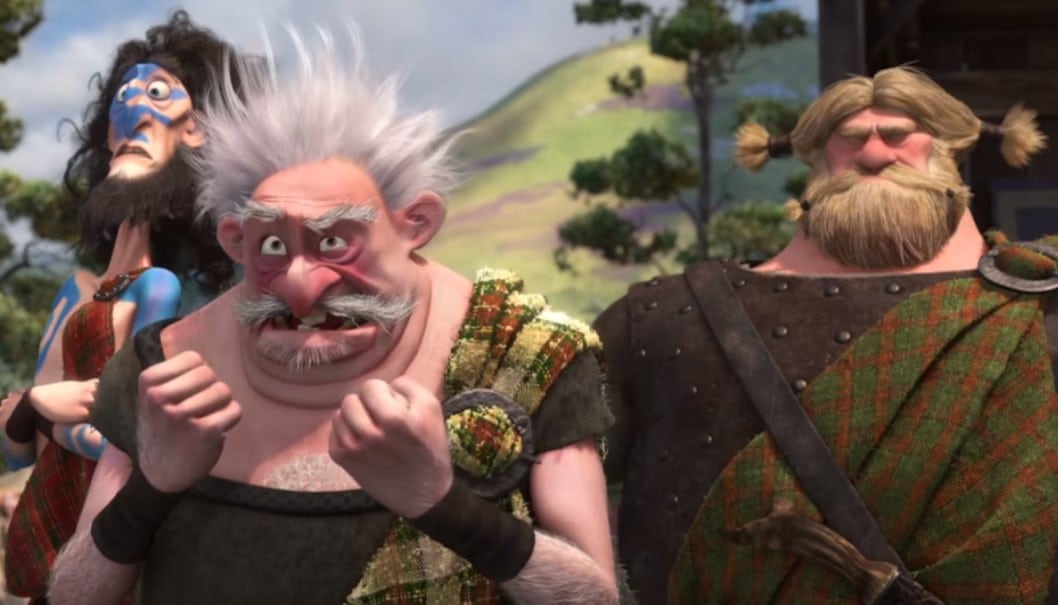 Curiosity about Mérida de Brave
Pixar needed more than 3 years to master the hair curls so characteristic of Mérida.
They even got to be about to change it for a straight hair since they did not get the expected results in the hair animation, but luckily they decided to keep trying until they got it, since otherwise the image of "indomitable" princess would change to a lot more appeased.
Also something to emphasize is that this princess is one of the first to modify "slightly" the body, becoming a little more athletic, with strong arms and legs, since at the end of the day is quite a fighter.
Soundtrack of Mérida de Brave
In the Spanish version, Russian Red was chosen to give voice to the main theme, do not miss it:
Brave (Indomitable): Video clip with Russian Red | Disney · Official Pixar
Merida de Brave personalized birthday invitation
After enjoying a movie as entertaining as Brave (Indomable), it is normal for children to want to enjoy their birthday with special characters. Because of this, we will have a birthday invitation Merida from Brave creative, and effectively based on this fabulous animated film. The only thing you have to do to have the birthday cards Merida from Brave, is to download it and put the correct data, address, time and place. Best of all, it's completely free!
If you want to add more things to the birthday invitation Merida from Brave, such as photos or other details, is also Merida de Brave personalized birthday invitation for a very low cost. Do not miss this opportunity to make your child's party unforgettable!
Brave Trailer in Spanish
Other Mérida apparitions that maybe you did not know
Merida appears as a recurring character in the fifth season of the TV series "Once Upon a Time."
Mérida makes a special appearance in an episode of Sofia in the 2015 titled "The Secret Library".
Mérida will appear in the film Romp Ralph 2 [2018] along with the rest of the members of the Disney Princess line with the original voice of his actress Kelly Macdonald.

Toys of Merida and Brave to give on birthday
We never know what to give a child, but let's face it, on your birthday you do not want clothes (unless you include your favorite character), what they want are toys, so make it happy!
[amazon box="B009M4CD3C,B074HKQ8V6,8444168084,B01JSHDNLS,B006VSONXU,B00P7VRB68″]
Personalized Merida premium Brave Birthday Invitation Cards
As it is common for children to enjoy their birthday with one of their special favorite characters, Mérida de Brave, we offer you a creative invitation for this great movie. To obtain it, you will simply have to download it and modify the address, time and place information, the best of all is that it is totally free!
But if you want to further personalize the Merida de Brave Birthday Invitation card, such as adding photos or other items, there is also the premium package, at a very small cost. Therefore, do not miss this interesting opportunity to make your little one's party an unforgettable memory.
Free download now Merida de Brave's Birthday Invitation in high quality ready to print:
Your Merida de Brave birthday has to be a breaker! You can not miss the Birthday invitation to print or send by whatsapp. Right below you can download it. Then you will only have to write in each the data of the date and time of your celebration.
Remember that we always bring the best designs for online invitation card, so do not waste any more time and make all your friends dying to attend your meeting and also remember it for a long time.
It will be a totally exquisite party!
Your download is being prepared, wait for the meter to finish
Has it been useful to you?
Please, click on the hearts to rate us!
Average Rating / 5. Total votes:
I'm sorry it didn't help you ...
It allows to improve this publication
Thank you for your feedback!