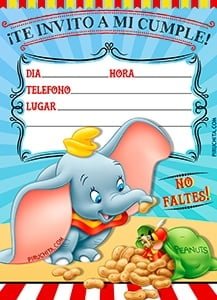 The tender elephant Dumbo arrives at IyTG. Get the free now
Dumbo Birthday Invitation,
with which to invite all your friends to your fabulous party. You can now download 100% FREE, in high quality for ready to be printed or send by Whastapp.
On this occasion Disney brought a short story of just over an hour created by Helen Aberson to the cinema.
In the original book, Dumbo's ears grew disproportionately, which causes him problems and is the center of all jokes. In the end he decides to leave the circus, but Red, a robin, will help him use his "mistakes" and gain courage and confidence in himself to realize his dream.
In the film the little bird was replaced by a mouse, to emphasize more that one can be friends with someone very different and more so when it is known by all that the elephants are terrified of mice.
Decor for Dumbo Birthday Party
Dumbo is a beloved character, but also something forgotten, so if you do a Dumbo birthday party, it will be a very pleasant surprise for everyone, adults and children.
You can also think about making use of a Dumbo costume to liven up the party.
To organize a good birthday party Dumbo begins with the Invitation to Dumbo Birthday, banners and boxes to put candy personalized stickers with elements or characters from the film.
Now, if you can afford it, organize what can be a great memory for your child, and use everything you can related to the theme. I give you some ideas: Dumbo plastic tablecloth, Dumbo glasses and plates, Dumbo balloons and all kinds of personalized decoration on paper.
Do not miss our custom premium decoration packs for Dumbo Birthday Party that we will personalize in digital format for you and you will be able to receive by working 24 / 48h. Print as many times as you want what you like the most and leave everyone hallucinated!
Ideas to decorate a Dumbo birthday party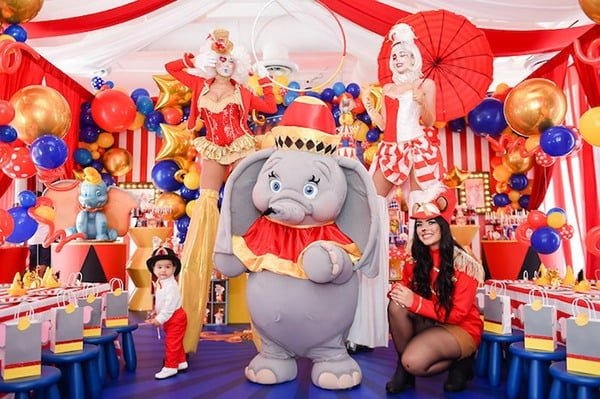 This party of Dumbo is completely acclimated with the theme of circus. They have chosen to decorate everything with strident colors and simulate a circus tent.
A super original idea to entertain children and adults is to hire the animation of the main character that in this case is Dumbo. And in this party also appear typical figures of the circus as the tamer.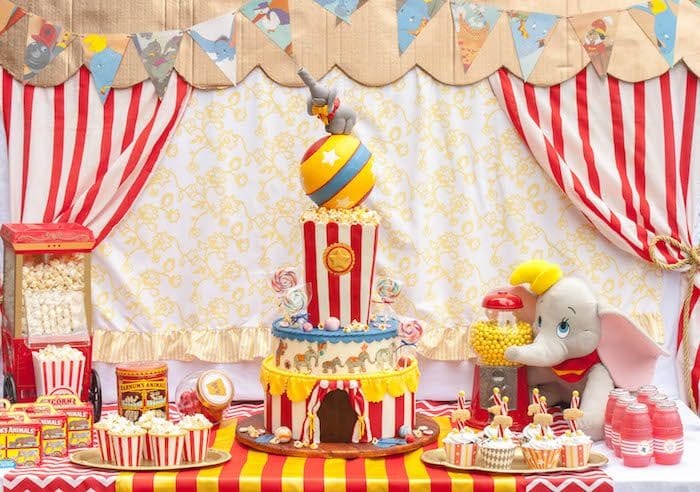 For the decoration of this sweet table Dumbo chose pastel colors, although red and white stand out in the background, always alludes to the main theme that is the circus.
Notice that the popcorn plays an important role in the table, as they appear in the decoration of the cake, in the form of cupcakes and also with a small popcorn machine for children to serve themselves.
Decorate your birthday party with our Premium Personalized KITS to print
Get a beautiful decoration for the birthday party on Dumbo. To the family, friends, parents of the friends of your child, but above all and mainly to your son, that for something that day will be the protagonist.
You know it, it deserves the best, and although sometimes it takes you out of your boxes, it has you in love with your love, hugs and kisses. This is only once a year, and he has earned it. Show him your love by giving him the best party of his life.
We only do a small part, and it is to give you the necessary tools. Then you are the person in charge of devising the order to decorate everything, print, cut and place everything in its place.
For this, you have Premium Decoration Kits for Dumbo birthday party that we can customize for you with the name of the birthday boy / girl.
You can get it here for only 19,95 € and in a working 48h term you will receive it in your e-mail. All ready for you to print what you want and as many times as you need, without limit of uses.
Who has not seen Dumbo? Even your little one surely delights every time he has the opportunity to enjoy this great story, which is why it would not be bad for him to please him with the celebration of his next birthday inspired by Dumbo.
Surprise him by setting his party with Dumbo and the rest of the characters that star in such a popular story. Story? Yes, Dumbo is a story that was taken to the big screen by Walt Disney Pictures. In fact it was his fourth movie.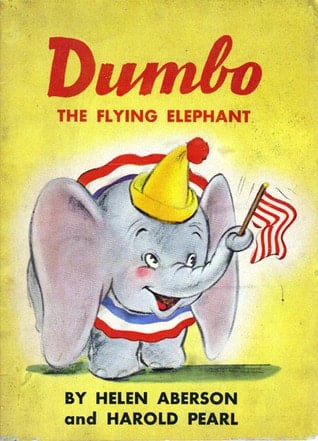 If you do not know as well as your son what Dumbo is about, you need to pay attention to a brief summary of this story. In this way you will have several ideas about the Dumbo birthday invitation cards and everything related to your little one's event.
The whole story centers on Jumbo Jr., an anthropomorphic elephant that is cruelly and contemptuously credited with the nickname Dumbo, which in English means "dumb" and "dumb".
The peculiar character is characterized by having huge ears, and despite being ridiculed with perseverance, he discovers that he can do something very surprising with them: flying.
After going through different situations of contempt and ridicule, and used to make many people laugh through his ears, he achieves something unexpected that causes a stir in the story, and is being praised when he masters his ability to fly.
Both Dumbo and Mrs. Jumbo and Timothy are part of the group of favorite characters. Know a little about them.
Dumbo: is the main character in the story. A tender baby elephant that is transferred to his mother by a stork. Mrs. Jumbo, his mother, had planned to place him by the name of Jumbo Jr. However, when the baby elephant sneezed the huge ears that were hidden behind his head came out. Just then the rest of the elephants called him Dumbo. However, the moment Dumbo discovers that he can even fly with his big ears, after a long time of contempt, everyone begins to admire him.
Jumbo: apart from Timoteo, Ms. Jumbo is the only one who wants Dumbo as she is. In the film adaptation, he is put in prison for whipping a young man who made fun of his son.
Timothy: is the mouse that when Dumbo sees sad because of the jokes of other animals in the circus, it drives him to not feel bad by praising him for his ears. In the film, he offers his friendship and lets him know that he can be famous and get his mother released.
The storks: their appearance is at the beginning of the story, when they descend to the circus to deliver the babies they carry in their bags.
Mr. Cigüeña: of all the storks, Mr. Cigüeña is in charge of taking Dumbo with his mother. It is a stork that is not punctual and easily distracted.
Los cuervos
In this story there are different crows that play important roles. Know what they are and take them into account when you sit down with your little one to plan what is related to the Dumbo birthday invitation card that you will give to all your friends and relatives to attend.
The Crow Jim: of all the crows, Jim is the leader. He is never moody and always walks with a cigarette. It is also the one that drives Dumbo to fly.
The Raven Glasses: is characterized by being the one that goes behind the rest of the crows, because it is the lowest. Precisely one of his feathers is taken by Raven Jim to give it to Dumbo in order to feel safe to fly with his ears.
The Crow Preacher: appears to be a crow with great wisdom who wears a suit, hat and glasses.
The Chubby Raven: it is a very peculiar raven, because it has dowries of distracted, it is bobalicón and of fat texture.
The Straw Hat Crow: its name comes from the fact that it always has a hat made of straw, which has a hole at the top.
Other characters
There are other characters, not very dear, who also make life in Dumbo, and they are the following:
Casey Junior: this is the name of the train that serves to transport the WDP Circus from one place to another. Although it is a train, it has a life of its own, even in front it has a face with a big smile.
The Master of Ceremonies: is the one who holds the most important position in the WDP circus.
The Clowns: they are clowns who work in the famous WDP circus.
The elephants: in addition to the clowns, in the WDP Circus also work the elephants, defined by being gossip and never stop sniffing. His appearances in history are almost always based on mocking incessantly of Dumbo, due to his particular ears.
Smitty: besides the elephants, Smitty is a character who also laughs at Dumbo and his ears.
The pink elephants: they are elephants product of the imagination of Dumbo and Timoteo. These elephants appear when, accidentally, Dumbo and his friend ingest water mixed with liquor, which is why in their minds they have created terrifying creatures with qualities of elephants of different colors that sing, jump, change shape and dance.
Trailer of the movie Dumbo in Spanish
This is the trailer in Spanish of Tim Burton's version
IMDB is Internet Movie Data Base. The largest online database of movies, series, drawings, anime, etc.
It includes two types of assessments, that of the specialized critic and that of the visitors. This can make you a very good idea of ​​the reception that this film has had worldwide, as well as read the opinions of many participants, but OJO, it is common for some spoilers to escape.
Do you want us to personalize the Dumbo Birthday Invitation?
La Dumbo birthday card to celebrate your little one's party, it must be attractive, full of colors and with the character of this brilliant story, and that is just what we offer you: a Dumbo birthday card beautiful and capable of exciting your child and the guests of the celebration. You just have to download it and fill it with the details of the party.
But if you want something more personalized, according to the tastes of your child, how to accompany the protagonist with his mother and his friend Timothy, you have the option Premium. Through this alternative you can achieve that the Dumbo birthday invitation cards be a charm.
It can not be cheaper for a customized product. For only 7,95 € get it in 24 / 48h.
See how some would be about Dumbo and imagine them with your son's data:
Download now the Dumbo Invitation in high quality ready to print
La Dumbo birthday invitation is designed in high quality, 300 dpi, perfect for printing both at home with any type of printer, as well as in a printing or online printing service.
If you are going to print the Invitation, we recommend that you use paper a little thicker than the typical ones that we have at home, since with this paper it would be excessively thin. If you can, get some 220gr paper in brightness (also called glossy). EYE, it is not necessary to look for it to be specific to photography since they tend to be more expensive.
The default invitation size is 7 "x 5" inches (17,78cm x 12,7cm). Yes! It is huge, but this is so that when you print them to a smaller size, the quality is excellent. You can then reduce the size at the time of printing, eg. 6 "x 4" inches (15,24cm x 10,16 cm) or even less.
We recommend that you print 2 for each sheet of size A4, which is a large size but will be more striking than normal tiny. You can also reduce them more and put 4 per sheet, and save if you have many guests or have only got expensive photo paper, but keep in mind the size of the text as it will be, so before doing anything on good paper, it is always advisable to print on a normal sheet and see how it will look.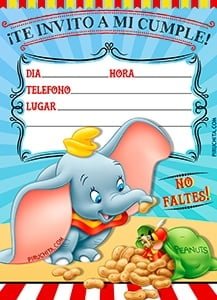 I'm preparing your file ...
The file will be visible in a few moments, wait, please.
Has it been useful to you?
Please, click on the hearts to rate us!
Average Rating / 5. Total votes:
There are no votes yet. Be the first to vote!