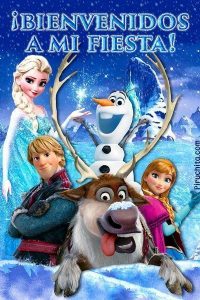 Dfree download this Frozen party welcome poster.
Special for birthday, candy bar, etc. In high quality, ready to print.
What girl does not want to have her personalized Frozen party? This poster will welcome all the guests to the event, sure it will be the envy of the other girls, so be careful! or at the end of the party, someone may take it away 🙂
We have included all the main characters in this Disney movie: Anna, Elsa, Kristoff, Sven ...
From the 2013 that Disney dazzled millions of girls around the world with this film, and still a day are still preferred when choosing a theme for a party.
Although in Spain the full title is «Frozen: El reino del hielo«, In Latin America they put him«Frozen: A frozen adventure«. For the invitation to serve both sites, we have omitted using any of the titles, and it is not necessary, the image of all the characters speaks for itself.
See the preview here, but OJO, this is not the high quality version. I recommend you to continue until the end to download free, the high quality version of the poster Welcome frozen party.
And it is that this film, not only reached the heart of the children, made its way through all audiences and stating a lot of awards received, including 2 Oscar:
[su_list icon = »icon: heart» icon_color = »# dd3333 ″]
Best animated movie
Best Original Song Let it Go
[/ su_list]
In addition, its soundtrack has been one of the most desired by the children of the house, who spend their days singing.
If you are looking for a gift from Frozen I recommend that you go through one of the many online shops They have an infinity of products related to this movie, all thanks to the large number of fans that it has.
Did you know that we also offer you PERSONALIZED PREMIUM versions of Frozen Birthday Invitations? You can ask us to personalize the invitations with the birthday information so that they are perfect!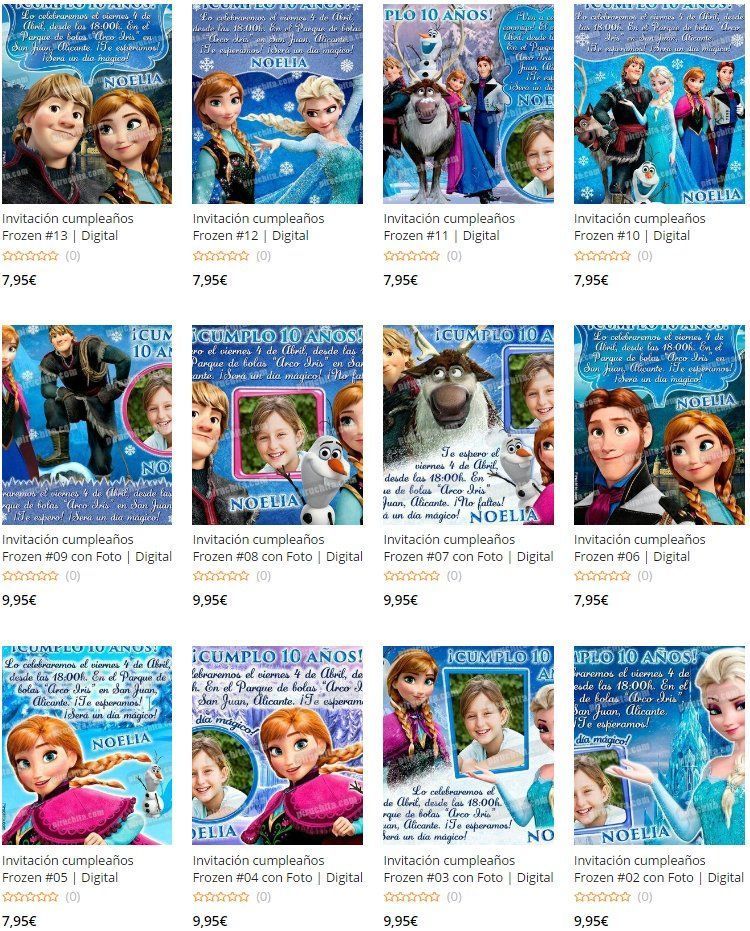 Are you looking for Frozen birthday gifts?
[amazon box="B00L36VZEA,B005CU8V7M,B01AAX20D6,B01BBPZ4XU,B00MPEVUXU″]
But if you prefer to give Frozen clothes, here are some suggestions
[amazon box="B00OZSIFAA,B0711XW2H3,B01DDXUUVO,B01D82QX6Q,B01K45RW6K,B0722HR6KV″]
Then you can download the welcome sign to the Frozen party in high qualityready to print
Your download is being prepared, wait for the meter to finish
Has it been useful to you?
Please, click on the hearts to rate us!
Average Rating 4 / 5. Total votes: 1